Current Location: Home > About Us > Latest News > A Business Conference Held between Indian ALLIED Enterprises and LEONIS in Beijing
A Business Conference Held between Indian ALLIED Enterprises and LEONIS in Beijing
Date: 2020-04-09 Author: Original Site
On April 10.2013, R.K.Sharma from ALLIED Enterprises, directly from India, arrived in Beijing LEONIS company for business conference. This conference mainly targeted the film market situation between China and India and detailed introduction of LEONIS main products.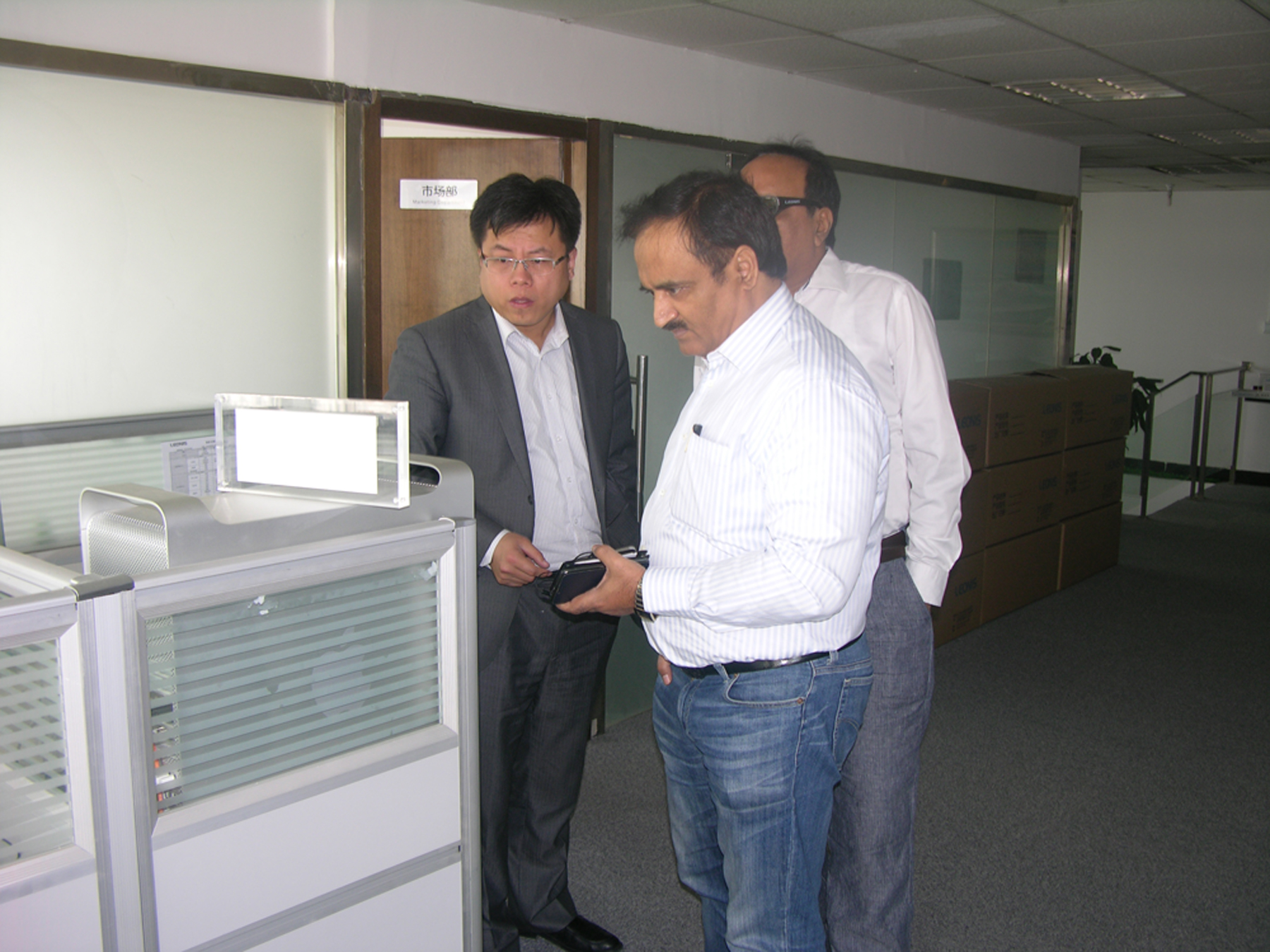 The upper picture is about communication and demonstration of the products between Mr. Ma, the president of LEONIS and Mr. Sharma, the principal of ALLIED Enterprises. They mainly focused on discussing the features of LEONIS products esp. for LDC40, TRANS3D, LEC13, X-Filter, etc.
LEONIS digital movie presentation room was built up and came into use in March 2013; high frame rate of movie screen and advanced devices allow customers to feel immersive 3D effect.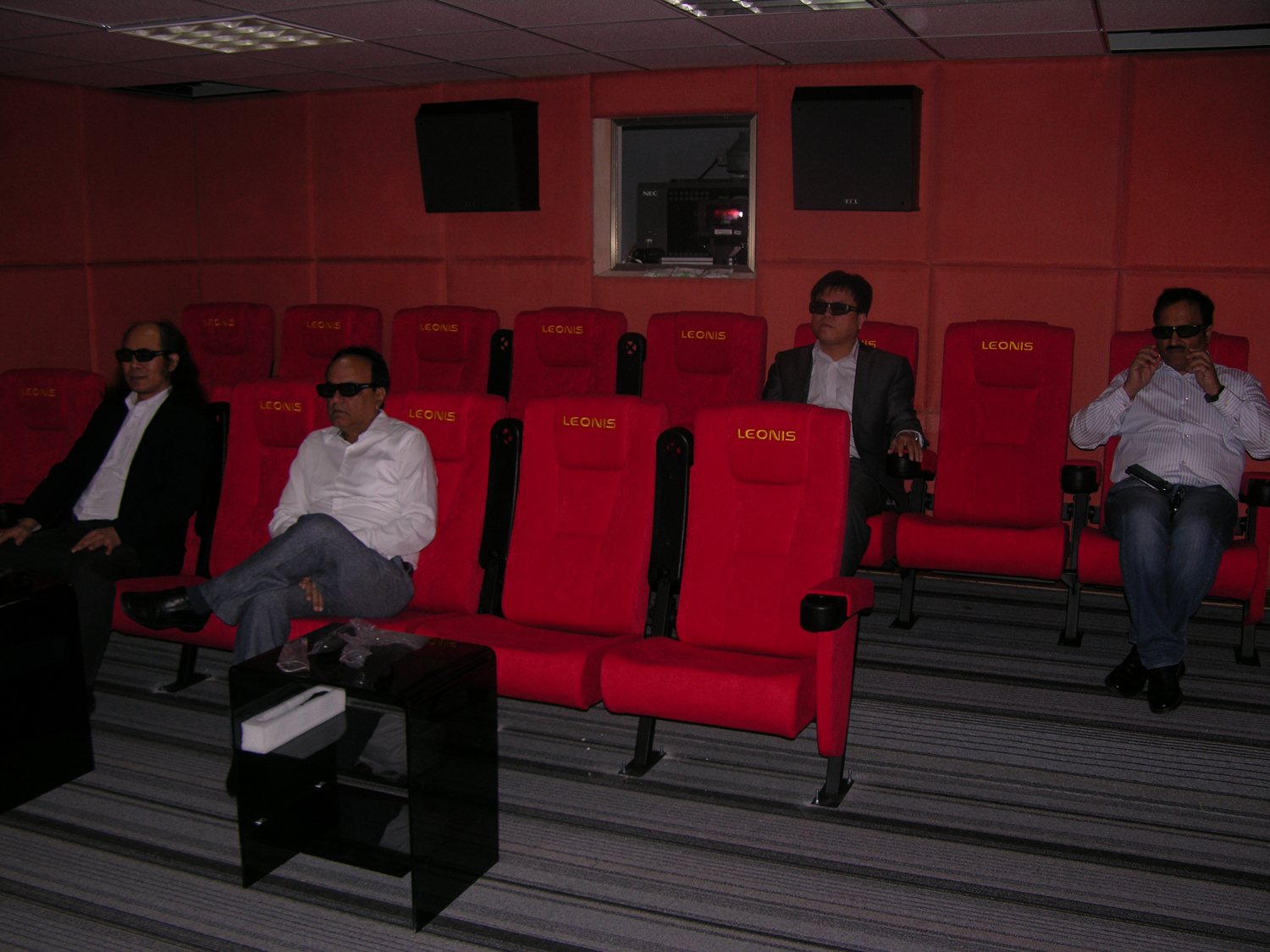 Meanwhile, Mr. Sharma was very interested in the new coming product, the Light Doubler Projector Polarization 3D System LX-Filter. The technician played "Lion King" in blue ray version for Mr. Sharma and some of the movie clips with a use of LDC40. In the afternoon, Mr. Sharma had a business conference with Mr. Ma, the president of LEONIS, Ms. Xiao, the chief inspector of Management Centre, and the advisor of Market department.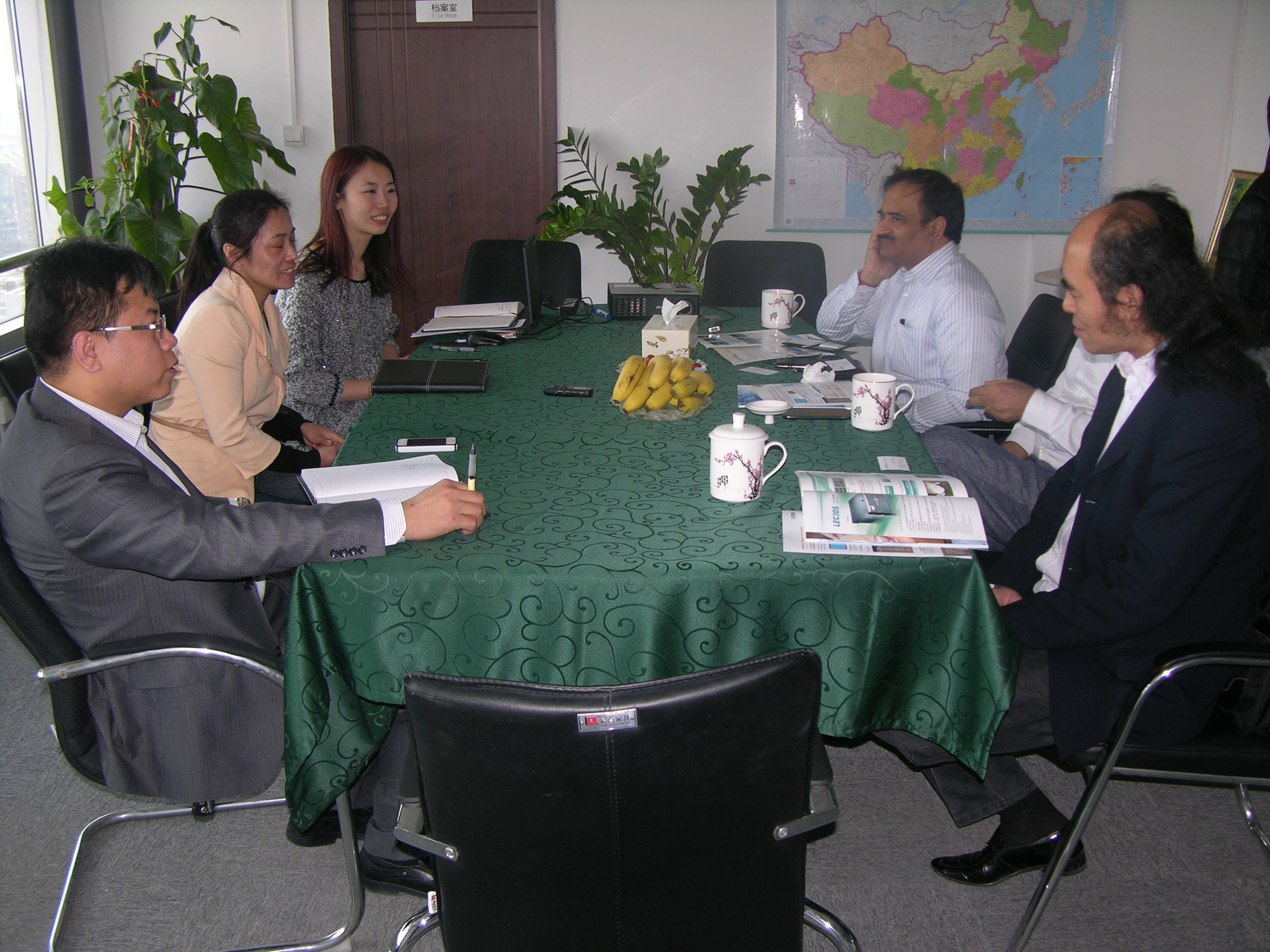 Mr. Ma explained that LX-Filter uses special light doubler, automatic image calibration and optimization technology, makes cinemas to use one projector to complete 3D playback with enough high level of brightness, also a relatively more stable performance than dual-projector. Compared to the normal polarization 3D system, the light efficiency of LX-Filter is doubled, which means the single-projector polarization system can realize the lightness of dual-projector polarization system.

They discussed the market structure in both China and India. Mr. Ma implied that the Indian film market was in an ascent stage compared to other countries in Asia, still having an upside potential. Otherwise the demand of film products in India is also rising steadily.
Mr. Sharma strongly wanted to be the dealership of LEONIS in India and the conference helped laid a foundation for LEONIS in expanding the Indian market.