Current Location: Home > About Us > Latest News > A Technical Support For Well-Known Cineplex Entertainment Program by LEONIS
A Technical Support For Well-Known Cineplex Entertainment Program by LEONIS
Date: 2020-04-09 Author: Original Site
With the development and innovation of Chinese culture, Film industry, as one of the most important part, has risen steadily in recent years. Meanwhile, various film industry is one of the brand new film products in movie market, not only for its novelty and ornamental value, but also for its specialization and technology, promotes the products diversification of the film industry.
In March 2013, LEONIS has provided one of Chinese well-known cineplex's entertainment program the technical support. The signal received from the wired cable, goes through TRANS3D's decoding and encoding, transfers the connector of HDSDI/HDMI into the converter of HDMI, finally directly used in movie television broadcasting. (Fig. 3)
TRANS3D use core 3D technology, which make the converted video high-fidelity, quality-enhanced. Its depth cue extraction algorithm is unique. The core 3D technology of SENSIO also has unique HI-FI 3D, which can produce better video effect than traditional SIDE BY SIDE 3D.


Fig.1 LEONIS TRANS3D

The technology of 3D support of LEONIS has been used widely in some of Chinese film circuits in recent years. In order to imply a relatively more stable and developed technology, LEONIS has had varies tests widely, for example, in 2012 World Cup and European Cup, LEONIS used its technical support to get an unexpected result for the testing. (Fig.2)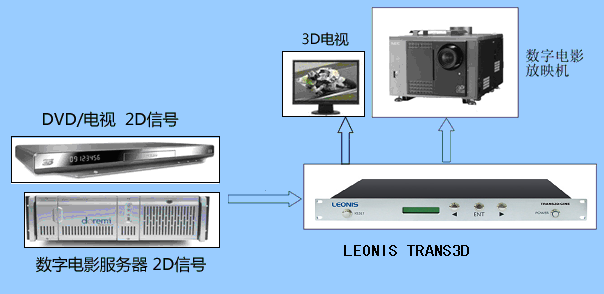 Fig.2 work flow of 2D to 3D convert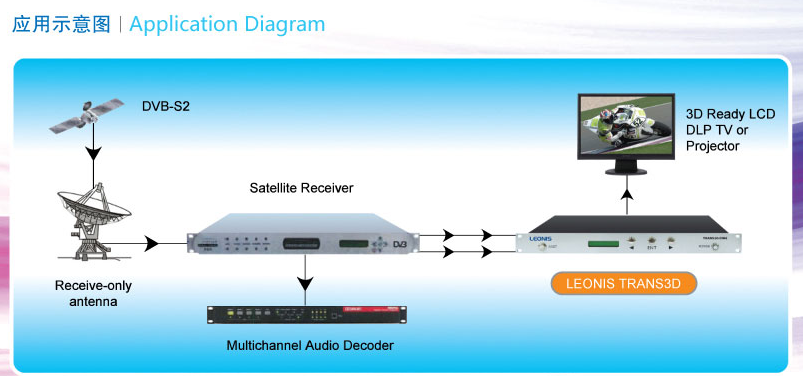 ¡¡¡¡
Fig.3 LEONIS TRANS3D application figure


Features of TRANS3D:
-1U chassis design;
-Input interface :single or Dual HD-SDI, single HDMI interface;
-Output interface : single or Dual HD-SDI, single HDMI interface;
-Support various video formats;
-Support Line by Line, Side by Side, Checkerboard, Top/Bottom, Dual Stream & Frame Packing 3D
-Automatic detection of content format
-Front panel with status indicators
-Update the firmware by SD card
-Any 3D display device can be used to show the input 3D content
-Can display file what recode with 3D camera
-Convert 3D signal to single HDSDI stream, in order to facilitate use of standard HD video tape and servers recode 3D content
-12v DC input
-Conversion delay time less than 1/48s
-Supported video format

For every trust of our clients, we strive to become the most loyal, reliable service providers.