Current Location: Home > About Us > Latest News > LEONIS Professional 4K HEVC Cinema Player Boost 4K Tide
LEONIS Professional 4K HEVC Cinema Player Boost 4K Tide
Date: 2020-04-09 Author: Original Site
Recently, LEONIS launched a new product professional 4K HEVC cinema player LPCS – 4K for family field, business field and digital cinema field. It can play 4K video as simple as playing HD video, but it has four times the picture quality of HD video .This product adopts the most advanced H. 265 decoding technology, can be decoded at 100 Mbps.Compared to H. 264, in the premise of maintaining the basic quality, it makes the data transmission bandwidth reduce to half, greatly save the storage and transport costs. Data output supports HDMI2.0 standard interface, it can play 4K streaming media content at rate of 60 FPS.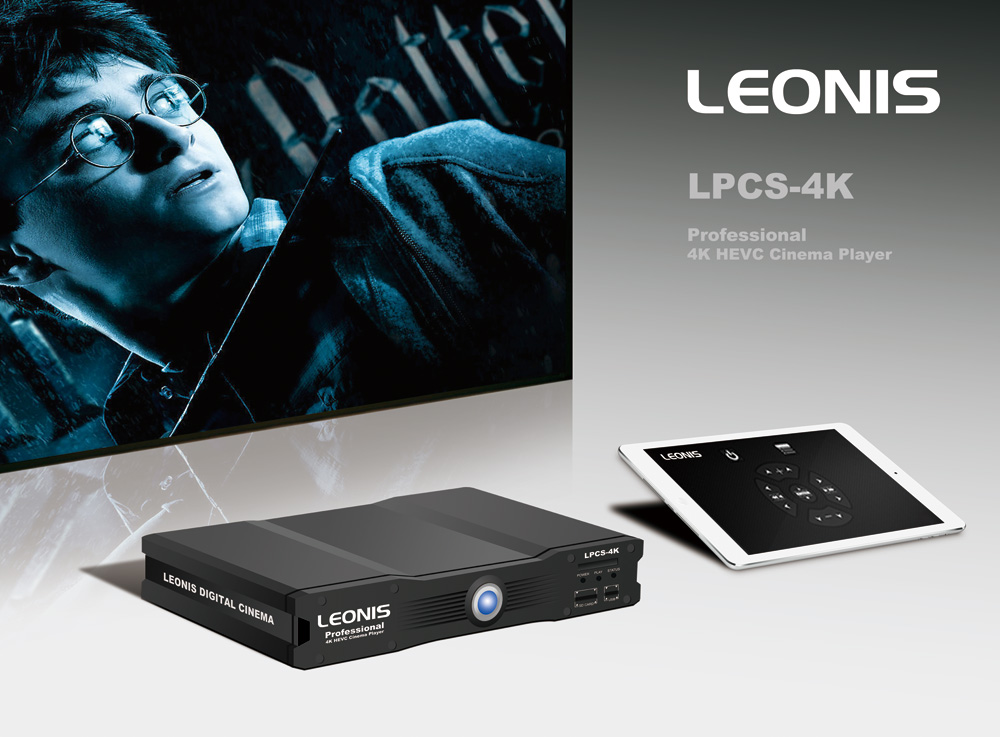 According to the statistics of authoritative organization Display Search, global 4K TV sales are about 1.9 million in 2013, and the China mainland market share 87% of the global shipments. It is expected that global 4K TV shipments in 2014 will grow up to 12.7 million. Today, consumers can spend less than ten thousand Yuan to buy a brand 4K TV. It is enough to prove that 4K tide are constantly move forward.
Considering the content, now more than 30% of Hollywood films have been shot in 4K. In China, 4K digital screen also reached more than 1500 pieces, and parts of video websites have launched online 4K video service. But so far, there is no universal 4K profession playback device can be used.
Betting on this development opportunity, LEONIS recently launched professional 4K cinema player LPCS – 4K , this product can connect with not only 4K TV but also 4K projector. Connect LPCS – 4K with 4K projector, equipped with LEONIS polarization 3D system, Metal Screen and Cinema-level professional audio equipment at the same time, this solution can provide you a professional 4K @ 3D experience.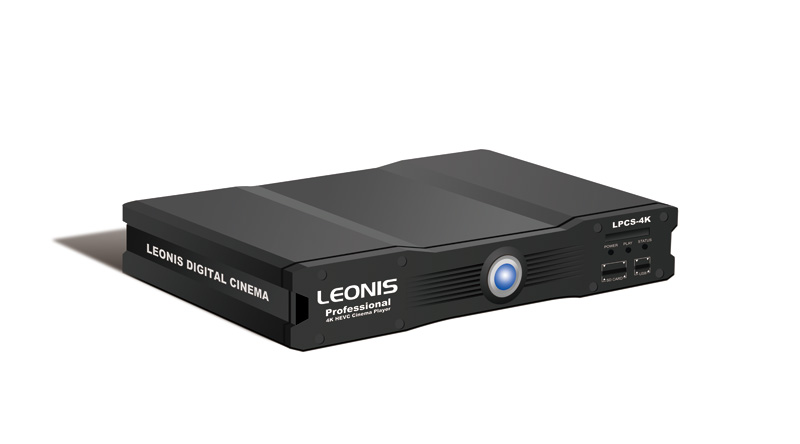 Users can input 4K data downloaded via Ethernet or USB storage device, and store it in 2T storage space, this product support Watermarking, Link encryption, Intrusion detection, RTC Clock Security etc., these can effectively ensure the safety in the process of screening.
LPCS – 4K not only can help you see movies at home, but also can be applied to digital signage, it makes your life be full of reality exquisite images, and makes your life more colorful.
LEONIS alsosynchronously launched 4K box LHCS – 4K for family, it is mainly used to realize 4K HEVC streaming media playback, compared with LPCS – 4K, this product has smaller volume, but the performance of LHCS-4K is not inferior.
In China, there is a proverb "Inferior horse runs for ten days, its achievement is being unremitting."
LEONIS team will do our best to bring you a better visual experience.