Current Location: Home > About Us > Latest News > LEONIS promote projection quality of JINYI to the next level
LEONIS promote projection quality of JINYI to the next level
Date: 2020-04-02 Author: Original Site
Recently,LEONIS Light and Sound Sensor LLAS-100 and Quality Management and Cost Control system S-QMS100 were comprehensively applied in JINYI to promote projection quality to the next level.
From Audio DAC to Polarization modulator 3D system ,to Light Doubler Polarization 3D system, and then to LLAS-100 & S-QMS100, LEONIS has passed 5 years together with JINYI.
In the past five years, digital cinema industry experienced a lot of change,no matter industry environment and scale or technique and products.In early 2015,SARFT issued a notice about improving the projection quality , then many cinema chains responded.
LLAS-100 and S-QMS100 are designed for promoting projection quality.When used together,they can measure sound pressure,brightness, chromaticity (x and y), color temperature,environment temperature, also can measure the left/right eye chromaticity and the left/right eye brightness of 3D projection, can automatically calculate the whole light efficiency of 3D system, including left/right eye light efficiency, left/ right eye contrast, and color deviation.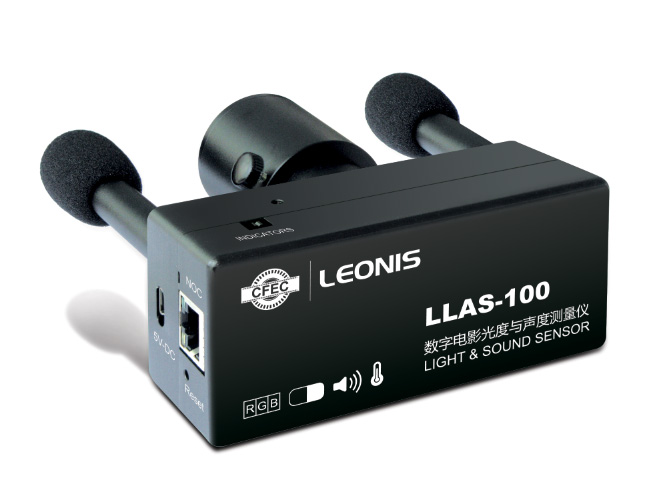 In terms of noise monitoring ,S-QMS100 has the unique feature.Its unique immersive audio test module can scan up to 256 speakers automatically , and measure the sound press of different speakers , then realize automatic gain adjustment. It also can determine whether the speaker is damaged.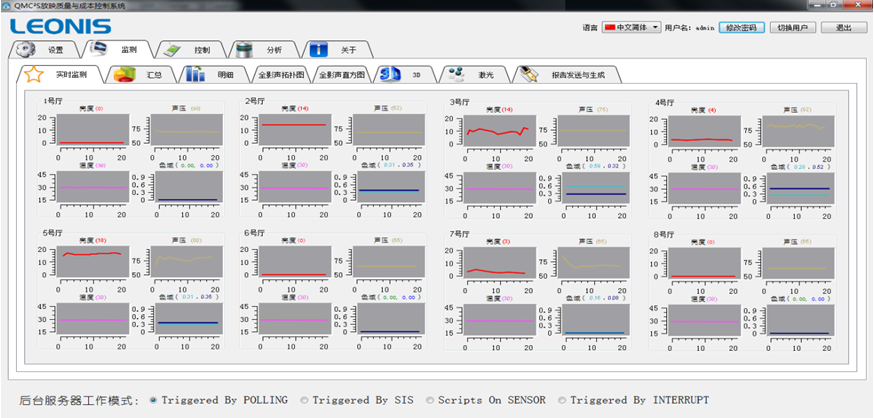 The system has six function:
a. Real-Time Monitor
b. Timer Triggered Test
c. High-Tech Item Test
d. Data & System Analysis
e. Auto-Calibration
f. Remote Updates
Now the system is divided into basic version and enhanced version:
1.The function of basic version:
Real-Time Monitor,Timer Triggered Test(including Quality Test DCP/Data Generation/Data automatic email report ),Remote Updates
2.The function of enhanced version:
3D system detection,laser projector detection,air quality detection,Auto-Calibration(projector/Audio processor/ Intelligent air-conditioning system),Audio and video data analysis
LEONIS also can combine function module according to the requirements of client, and quote according to the function module.
On the principle of "Forging ahead,Innovation,Sincere cooperation",LEONIS will provide our customers for more products integrated wisdom and met market demand,and do our pygmy effort for promoting the development of digital cinema industry in China.