Current Location: Home > About Us > Latest News > LEONIS will participate in 2018 Display Summit in LA
LEONIS will participate in 2018 Display Summit in LA
Date: 2020-04-01 Author: Original Site
The 2018 Display Summit will be held in Harman International facility (California) from October 2nd to 4th.It is organized by Insight Media and hosted by Harman International. This event will focus on audio and visual display solutions for next generation large venues. Most of the emphasis will be on cinema, but theme parks, simulation system, planetariums and more will also be considered. The emergence of LED-based cinema solutions and the ability to create and display an HDR image in the cinema has raised many questions about the specifications, mastering and distribution formats, security, the creative implications of HDR in cinemas, audio solutions for non-transparent screens and much more. Display Summit 2018 will be dedicated to identifying and discussing these challenges and opportunities.

LEONIS, the unique company in the world that has both immersive video technology and immersive audio technology, has confirmed its participation as a sponsor and will introduce its latest Immersive Audio technology HoloSound.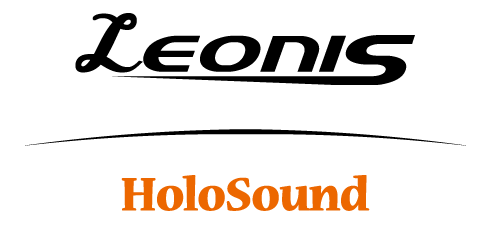 In recent years, with the increasing audience demand for viewing experience, the past digital cinema projection equipment cannot meet the needs of the audience. New display technologies are emerging. WCG, HDR and LED Cinema have become more popular words. However, film is never a pure video art, the development of video technology is bound to be accompanied by audio technology innovation.
In order to provide audience with a more immersive viewing experience, LEONIS developed an immersive audio technology HoloSound. It combines channel technology, object technology, and sound field technology to realize the continuous movement of sound in three-dimensional space.
It conforms to the DCI specification or the SMPTE standard, with Hollywood movies support, and can support up to 256 speakers output that is 4-16 times than other technologies. Besides overhead surround speaker and side surround speaker, HoloSound can provide beneath speaker innovatively. It supports point source type sound technology, can drive speaker separately.
It can make the sound lingering in all directions, real and lively, so that the audience seems to be in a movie story, experiencing the experience of movie role.
Its equipment is divided into HoloSound content authoring system MPU for post-production and HoloSound content rendering system (including Immersive Audio Processor DCAP-OBIA, Immersive Audio Digital to Analog Converter DAC-OBIA, Immersive Audio Digital Surround Power Amplifier LIDSA32, etc.) for theater.
In addition to its application in digital cinema, HoloSound also includes HoloSound-VR and HoloSound-Consumer technology that separately applied in the field of virtual reality and personal consumer electronics, comprehensively realize immersive high-end experience.
At the same time, regarding the Direct View Display, LEONIS launched an immersive audio HoloSound solution HS-DVD, to solve the problem of the speakers location in the Cinema LED display and to give an ideal immersive sound effect for LED theater, creating a perfect audio system for viewers.
"There is nothing permanent except change", technological innovation never ends, LEONIS is willing to try to share more and better technology to everyone.