Current Location: Home > About Us > Latest News > LEONIS HoloSound Will Shine at CineAsia
LEONIS HoloSound Will Shine at CineAsia
Date: 2020-03-26 Author: Original Site
CineAsia as the leading conference and trade exhibition for the film distribution and screening in Asia and the Pacific, will be held in Hong Kong on December 10th -13th, 2018. It is the only grand event that shows Hollywood and Asian films, brings film equipment, manufacturers and Asian filmmakers together.
According to the official confirmation of the FilmExpo, Dr. Ma Shichao, the founder of LEONIS, the representative of China film core technology and national industrial development, will share HoloSound, the Immersive Audio Authoring and Rendering Technology Conforms to DCI/SMPTE Standard. in the event "Focus on China" on the first day of CineAsia.
It is reported that "Focus on China" is co-hosted by China Film Distribution and Exhibition Association and China Film Group Corporation, undertook by China Film Equipment Co., Ltd., sharing Chinese advanced film technology and market trend with audiences in the film industry in Asia, Hollywood, and even the world, bringing a platform for communication and sharing to the colleagues.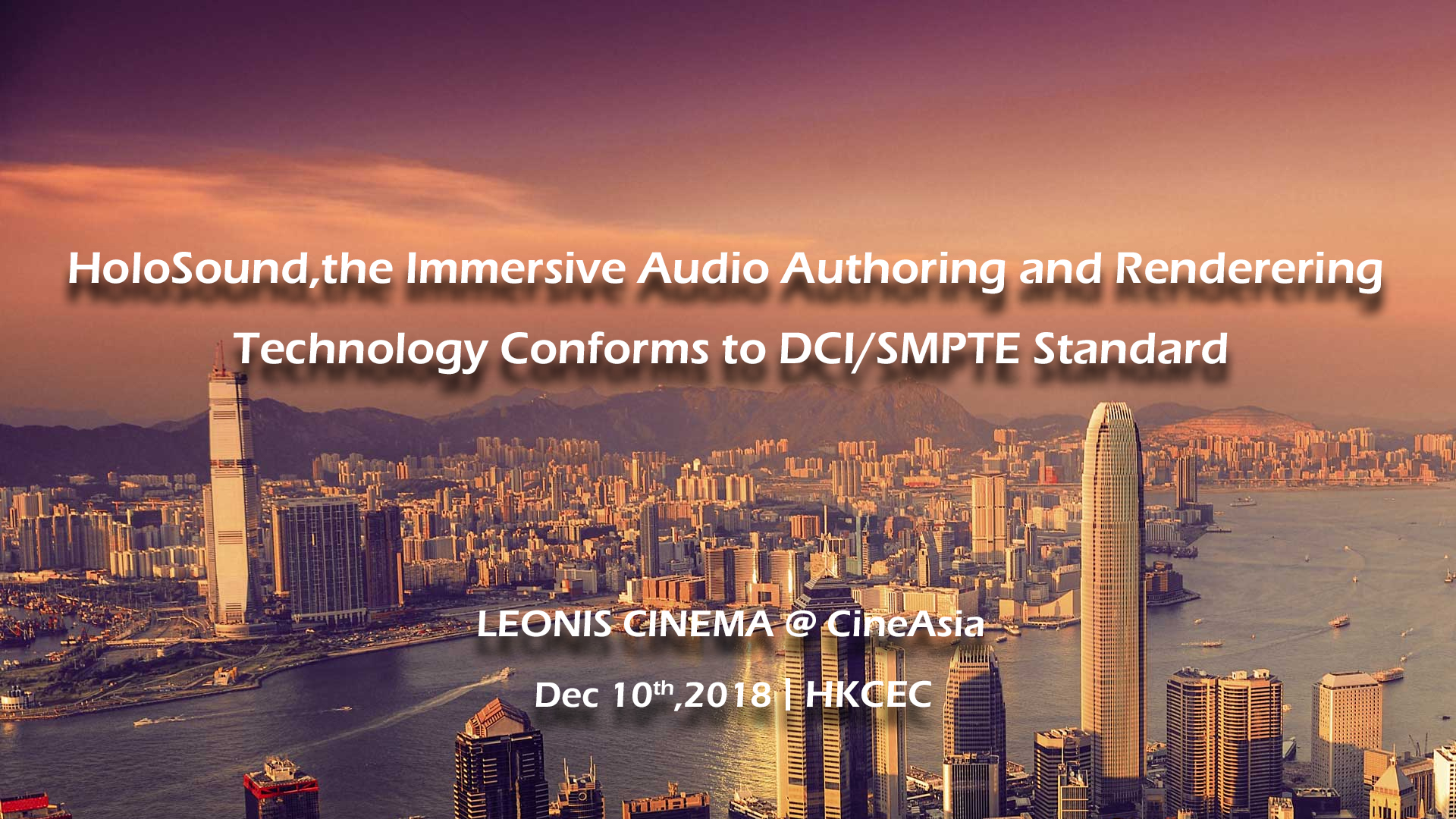 Which brought by Dr. Darren Ma, President of CAS & LEONIS Digital Cinema JOINT LABORATORY, is the immersive audio technology HoloSound that in line with DCI/SMPTE international standards. HoloSound is developed by LEONIS, as a true immersive 3D audio technology, includs Immersive Audio Authoring and Immersive Audio Rendering, realizes the immersive audio technology based on OBS (Object Based Sound), CBS (Channel Based Sound) and SBS (Scene Based Sound) in trinity. It has been recognized by the market, especially in the digital cinema industry, which is comparable to other immersive audio technologies.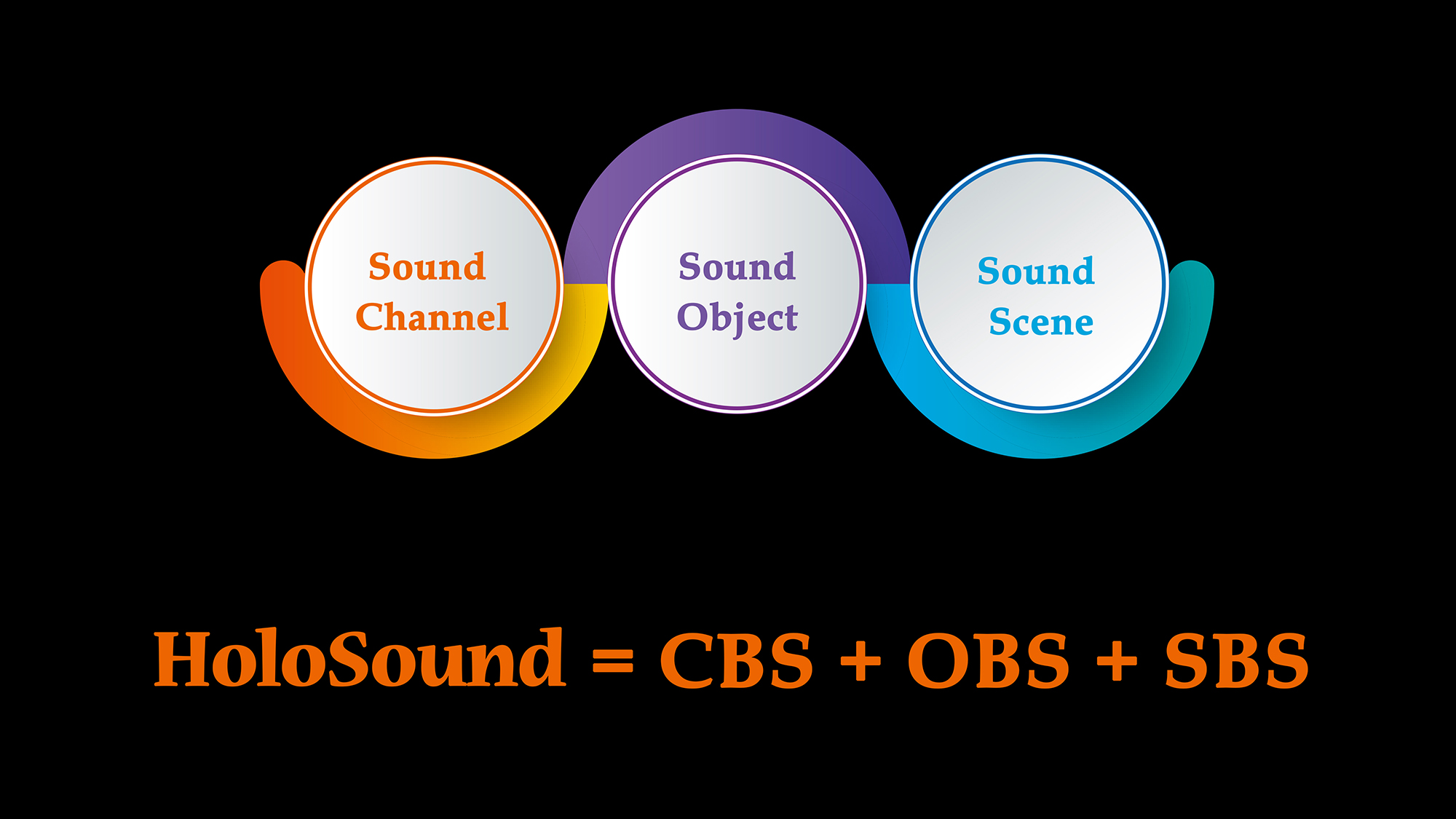 Address: Hong Kong, Hong Kong Convention & Exhibition Center (HKCEC), Theater 2
Time: Friday, December 10th, 2018, 3:00 pm
During this event, professional equipment exhibition, film market operating discussion, film forum, film screening and other activities will be held simultaneously.
The main schedules are as follows:
<1> Monday, December 10: A FOCUS ON CHINA; Warner Bros. Pictures International Product Presentation & Screening; Opening Night Dinner Reception; Great Pictures, Greater Experience! How CGS Boosts Your Competitiveness.
<2> Tuesday, December 11: Walt Disney Studios Motion Pictures International Product Presentation & Screening; Paramount Pictures International Product Presentation; Technical seminar; Film Technology & Equipment Exhibition.
<3> Wednesday, December 12: International Film Technology and Market Seminar; Universal Pictures International Product Presentation & Screening; Happy Hour; Sony Picture International Product Presentation & Screening; Twentieth Century Fox International Product Presentation.
<4> Thursday, December 13: A Focus on International Distribution; Final Day Lunch and Awards Ceremony including Comscore&rsquo;s Asia-Pacific Box Office Achievement Award, Exhibitor of the Year, Distributor of the Year, Icon Award, etc.

[ABOUT LEONIS]

LEONIS is a National High-tech enterprise dedicated to digital cinema audio and video technology research and development, currently consists of four major product segments: immersive audio (IA), immersive video, projection quality management system (NOC-QMS), and DCP satellite/network transmission. The product covers the entire process of content production, transmission, and screening.
In 2015, CAS (Chinese Academy of Sciences) and LEONIS co-found and run CAS & LEONIS Digital Cinema JOINT LABORATORY to jointly study video research technology and realize development of core enterprises and research institutes. The famous Lenovo and Shuguang are also subsidiaries of the CAS.